Villa Domenech hub
Alicante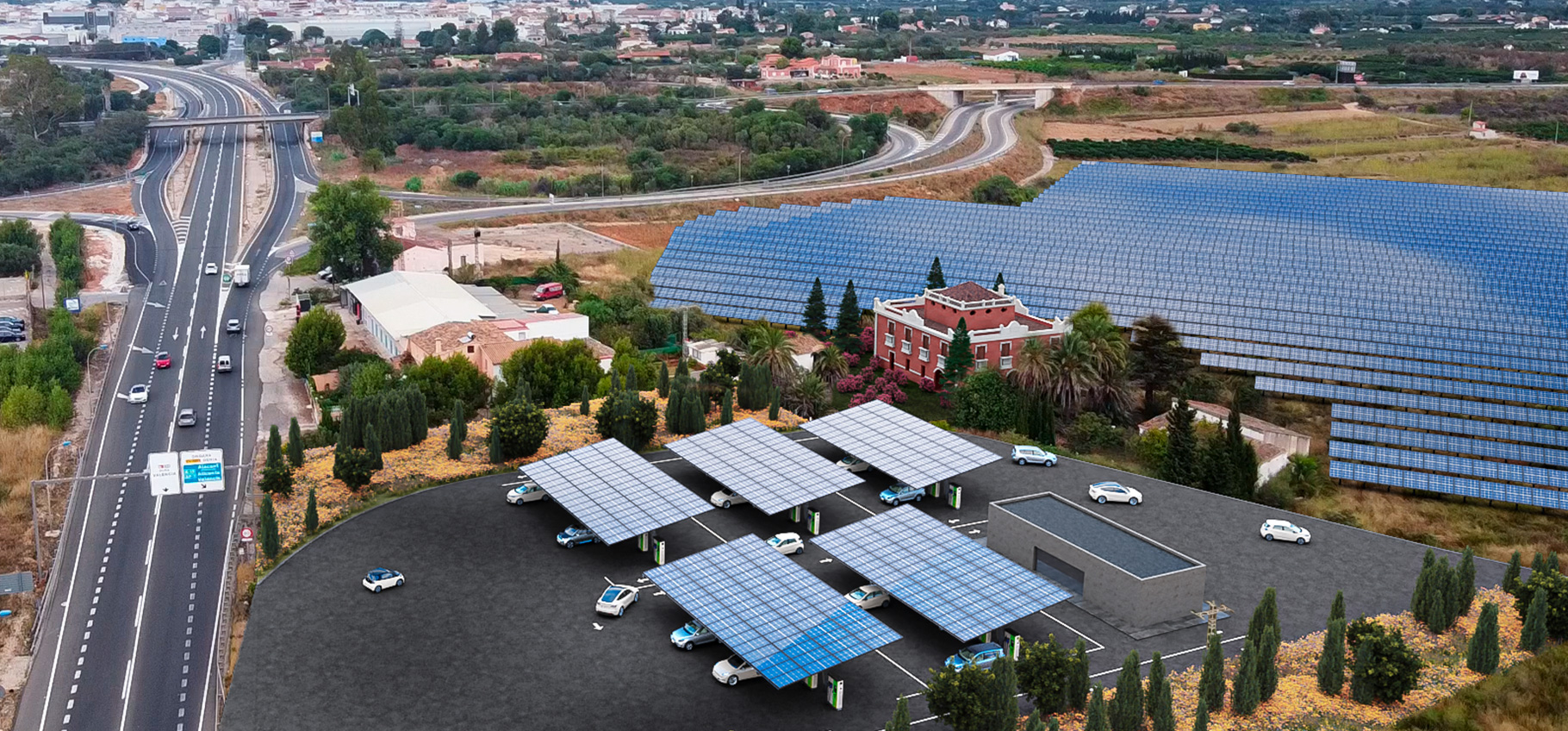 The Villa Doménech Project, bears the name of the Villa located on the site, which is the Caragus section in the Alicante municipality of Pedreguer, although a part of the site is also located in the Alicante municipality of Ondara. It has a direct access to CV-724, from Pedreguer to Denia and aslo from exit 62 from AP7 Ondara, Dénia, Xàbia).
EquanimityEnergy develops a Photovoltaic plant of approximately 2,8MWp, and an Electric Vehicle charging station, both connected to the internal network at Finca Villa Doménech, on a self-consumption basis.
At the EV charging station located in the Villa Doménech state, up to 26 charging points would be located, between 22kW and 150kW.
Batteries would be installed as accumulation elements to provide max charging power to the charging points 24/7.
In addition, the creation of a Hub for renewable energy companies in the Villa Doménech building is planned. On the other hand, the possibility of creating a Community Transformation Office (OTC) in the same building, in the context of the Recovery, Transformation and Resilience Plan, is envisaged. That would encourage local participation in the project and promote renewable energy communities.